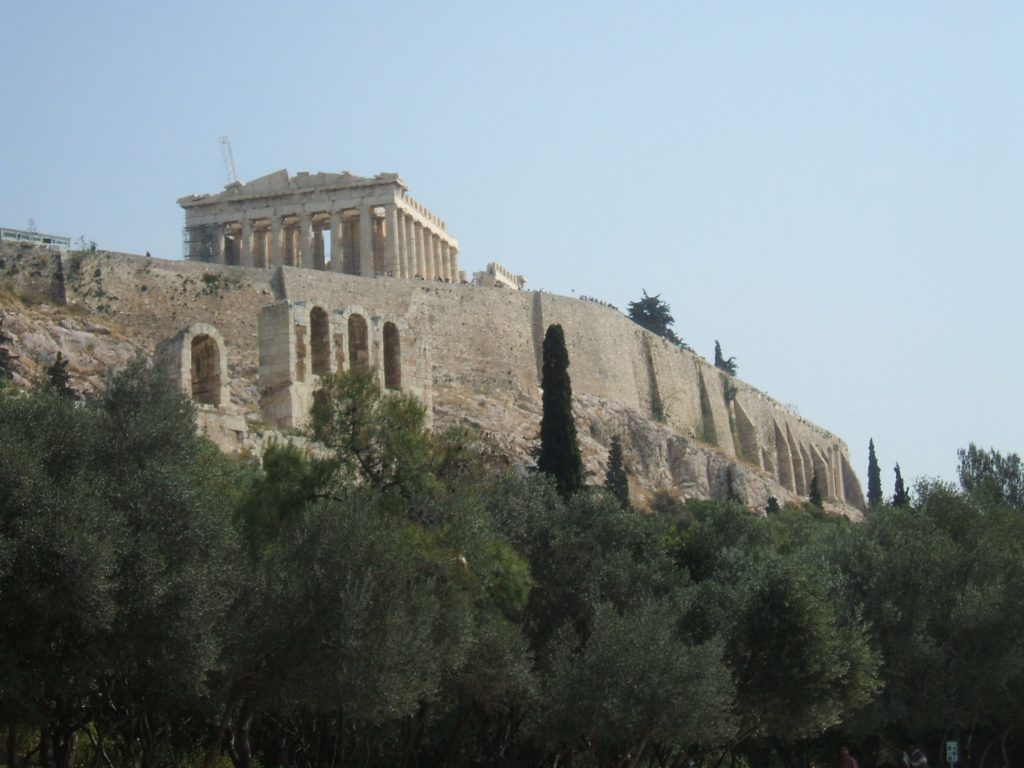 The very first time that I flew into Athens I knew I had come home. From the window of the aeroplane I could see the ghostly illumination of the mighty Acropolis. It was the strangest feeling, never experienced before or since.
It was a night flight and there had been delays so it was 6 a.m. before arriving at the hotel. I asked for my luggage to be taken to my room. The receptionist lifted his eyebrows. I told him I was going for a walk. He shook his head in disbelief, 'You'll get lost.' But I knew I wouldn't. The hotel was in an older part of the city. I knew these streets. I'd walked them before. There was no way I could get lost. And I knew exactly where I was going. I headed towards the foot of the Acropolis Hill.
I passed basement shops opening for a day's trading, most specialising in one commodity only: candles, paper, olives, writing implements, oil. One or two were more adventurous with 'household goods'. The aroma of Greek coffee permeated the slightly damp air. The enchanting smell of freshly baked bread drew me and I bought a koulouri (sesame bread- ring).
The heat of the rising sun was fast increasing. I bought a large bottle of water. The streets now teemed with life, people going to work, shopping before the heat became unpleasant. I walked on, following the twists and turns confidently. And then I was there. I looked up and she was there, patiently waiting for my return. She, the Parthenon, knew I would return – one day. I felt a wave of joy as I began a slow climb, steady climb up the hill. I had come home.
Submitted by Mary Irvine, 74, Alexandria