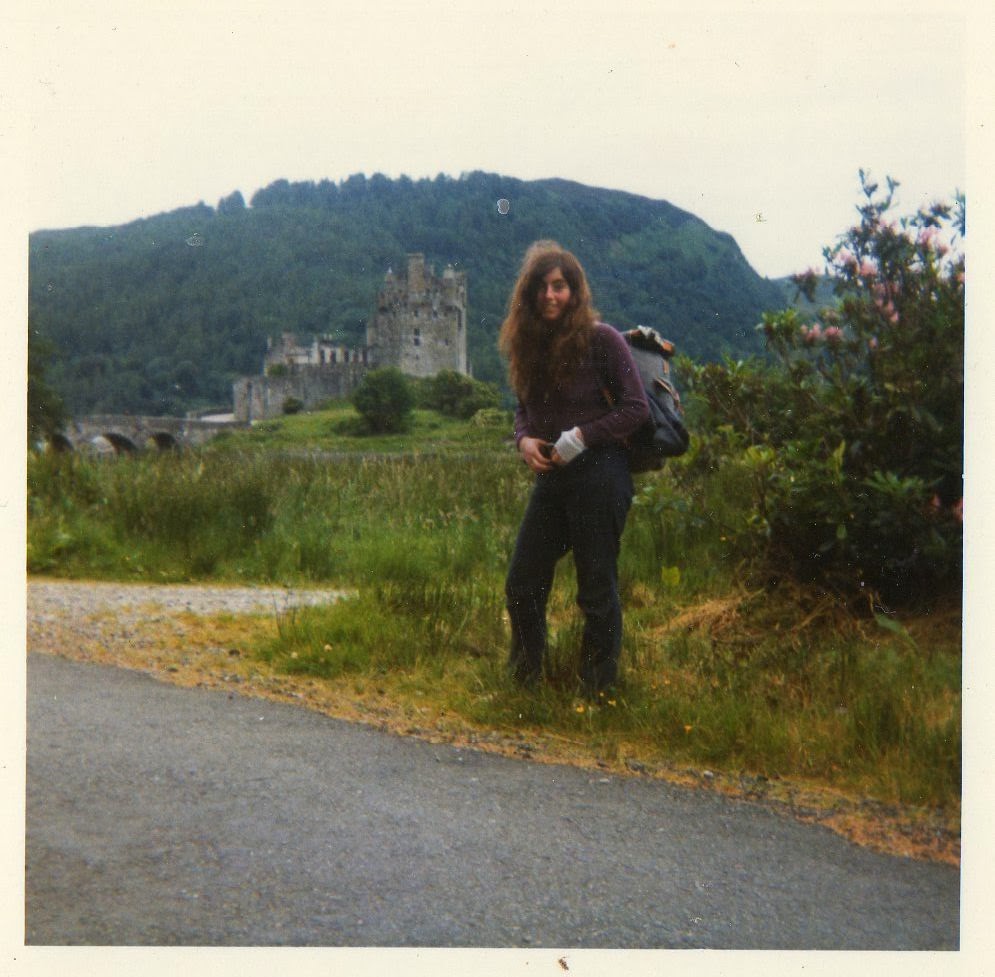 I was desperately in love. He was desperate to explore the Scottish Highlands. So it worked out well. He got a companion to talk to (and who took turns at carrying the tent) and I got to see parts of the Highlands and Islands I would not have seen (not then and not in that way, definitely not). Look at this, he said, pointing excitedly at the map, there's a path here. The dotted line ran along a ridge of the Cuillin mountains in Skye. When we got there, the mountain sloped straight down to the sea and the view was unforgettable, as too was the way the path vanished at times and I followed him, scrambling over a slope of loose stones, too terrified to look down. That was in summer. 
Our first trip was in the Easter break. We took a train from Edinburgh to Inverness, stayed overnight and walked the length of Loch Ness the next day. We were hitch-hiking (supposedly) but it wasn't until outside Fort William that we were given a lift to the ferry across Loch Leven – in those days there was no bridge – to Ballachulish and into Glencoe. It was my first sight of these huge, slightly menacing mountains. It was cold, darkness was falling and we took a room at the Glencoe Inn. Exhausted from the long day's hike I quickly fell asleep. But I woke in the night, and heard a light tapping sound. I remember thinking that the wind must be blowing the branch of a tree against the window. But when I checked in the morning, there were no trees outside, no branches to explain the tapping sound.
As we set off walking in atrocious weather (gusting wind and sleet) prospects for getting a lift did not look good. Crossing Rannoch Moor, the sleet turned to snow. There were few cars on the road. But one stopped for us. The driver said that when he looked in his rearview mirror he saw me stagger in the wind and took pity on me.
Submitted by Morelle Smith, 71, Scottish Borders