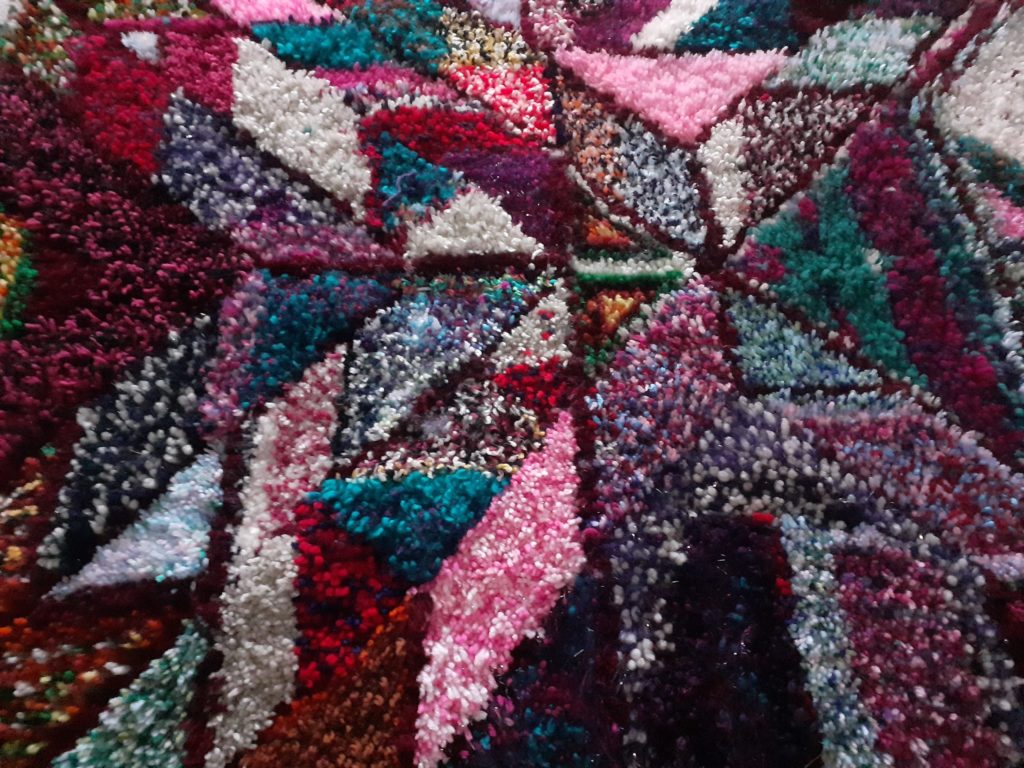 Go to the green grocer. Ask him to save you his next potato sack. (They were made of rough hessian)! 
Search the family rag bag. (Before the ragman cometh) Wash any material you can work with. (Woollen content is best, doesn't fray.) Cut into strips of approximately 1 inch x 4.
Collect hessian sack. Open it up (Best done outside) and wash.
With prodder/brodder (Depends where you come from on that one) in hand you can now produce your rug.
My grandmother and mother both made them and I continued the tradition. I have made dozens over the years, most of them I have given away. The general idea is they don't cost anything and I have made it a 'rule' I never buy materials. Yorkshire people are very careful with money.
Last year, unable to obtain the proper backing (without buying one) I decided to make a left-over wool rug. Yes, I also knit so had quite a selection of 'bits'. A friend had already given me a backing for one of those. Half a rug later the rug-making was shelved as writing demands took over. The opportunity in respect of time now arose. All went well until I ran out of wool with only a six inch square to complete. The rug was again shelved until restrictions were lifted enough for me to collect some leftover wool from a friend. The rug is finally finished. Not sure what I will do with this one…
In the photo the dark, cruder-looking tool is for material. I had that one specially made over fifty years ago as I'd misplaced my grandmother's and they weren't commercially produced at the time. The lighter 'posher' one is for knitting wool.
Submitted by Mary Irvine, Yorkshire