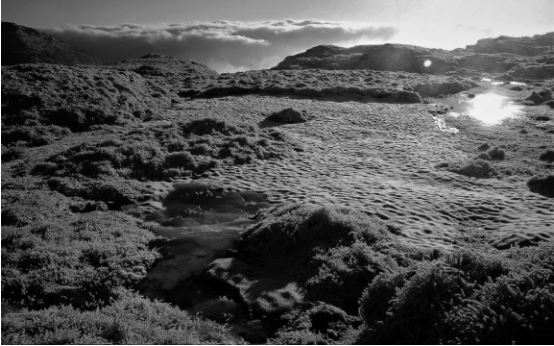 The first time that I had something published was in article in the Scots Magazine in March 1979. It was entitled 'Ben Ime by Moonlight' and was about a night ascent, in winter, of Ben Ime near the Rest and Be Thankful pass, north west of Arrochar. It was one of the coldest spells of weather Scotland had seen in a long time. I remember that the top one third of Loch Long, a salt-water loch, was frozen; and that we (Martin and I) had to strap on our crampons right from the roadside, whereas it was usually only near the top that you needed them.
'Our shadows flitted before us over the illuminated snow. We crossed wind-rippled, moon-dappled surfaces of sheer delight. We ascended pearl-encrusted, frosted acres which sparkled in a way never seen by day.'
The Scots Magazine had a different format then, almost pocket size and slightly less glossy than it is these days. It cost 25p, as opposed to its current price of £4.00. There was an outdoor article every month by Tom Weir which I always enjoyed. Under Maurice Fleming's seventeen-year editorship, it was a magazine that gave a start to quite a lot of Scottish writers. Maurice certainly gave me a start. Getting published for the first time is a huge step forward in any writer's career, a tremendous boost to one's confidence. For me, it was a watershed moment. People were actually paying to read something I wrote! After that, I wrote with much greater freedom.
As I recall, I wasn't paid very much for the article. In fact I was paid more for the two accompanying photos, than I was for the actual writing. Since then I have won awards and fairly big money prizes and have had much longer works published, but nothing has ever equalled the thrill (in the world of publishing, that is) of seeing myself in print for the first time.
Submitted by Robin Lloyd-Jones, 85, Helensburgh