The shadow of a berberis bush projected on my upturned kayak. The white hull and the black, angular shadows are like an ancient Chinese ink wash painting.
The first blackberry of the season, picked from the thickets growing wild at the end of my garden. The taste of summer with a hint of Autumn.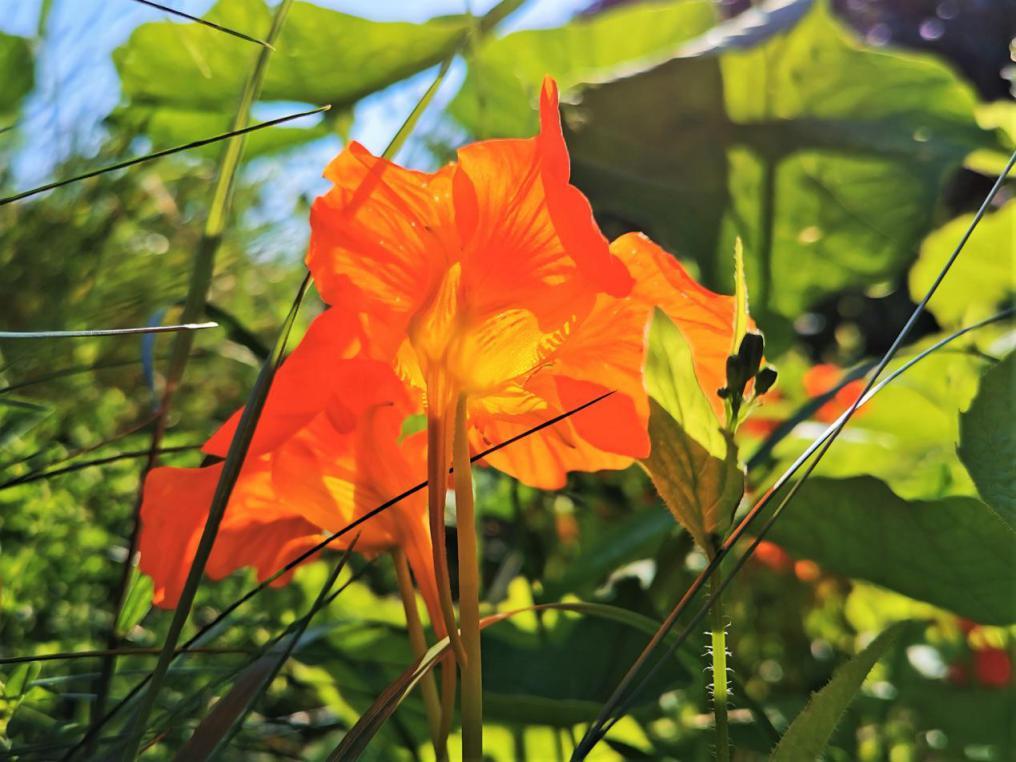 Sea-glass on a garden table. The other day I was standing at the end of my garden watching a woman collecting pebbles from the beach. I told her I collected sea-glass. 'If I come across any,' she said, 'I'll put it on the wall here for you.' Just about every week there is a little pile of sea-smoothed glass left on the wall. This particular part of my collection I have spread on a garden table with a ceramic top, within sight of the beach, so that she can see it. Yesterday, after overnight dew, they glistened in the early morning sun.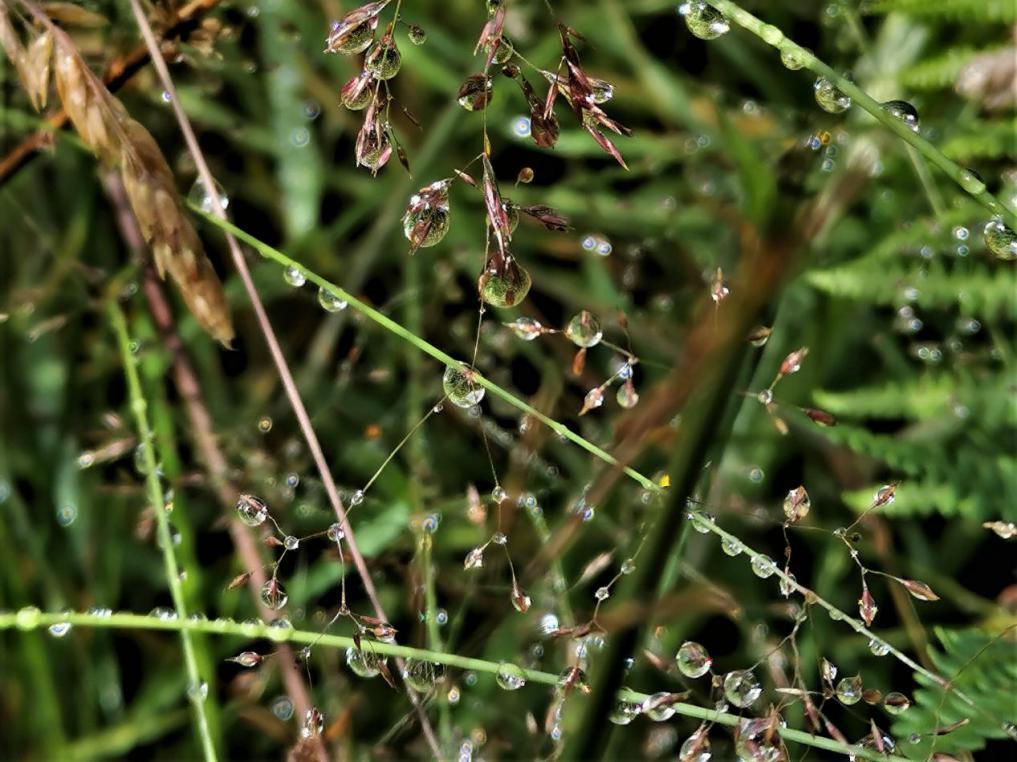 Jotting down haiku moments is a lot easier, of course, than crafting them into haiku. Here are two I have attempted:
beyond closed eyes
bees buzz
in scented air
rusty garden seat:
barred shadows fall across
the ginger cat