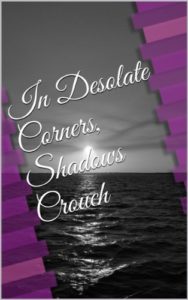 Grace has always been strange. But it is whilst looking after her grandchildren that things come to a head and lead to the death of 3-year-old Claire. Claire's death is witnessed by her 8-year-old brother, Adam, who later runs away and disappears.
What does his mother's boyfriend know? Who is the vagrant hiding out on the moors and what has he to do with Adam's disappearance? In the hunt to find Adam, what do Grace's visions reveal and will the police find Adam in time?
Set in the wild places of Northumberland and Cumbria, this is the story of a family broken by circumstance and grief, reunited by the desire to save a child.
"A seam of jet-black humour runs through the narrative. It feeds on the pathos and painful details…"

Doug Watts, Jaqui Bennett Writers' Bureau